Come dare to find the keys to unlock your own personal power, internal bliss and
uplifting joy.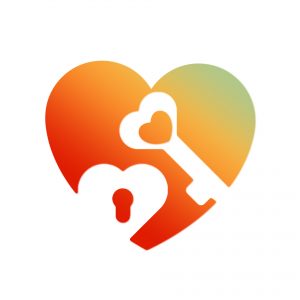 A key can represent mystery, privilege, secrecy, and perhaps most important of all security something that appears to be hard to come by at the moment. With the help of key therapy I will help you to unravel the mystery to living an amazing life, knowing how truly special you really are, all in a totally secure surrounding.
'Your life really is all about you.'
I will help to uncover and find the answers that you have unconsciously locked away inside yourself, by using the power of Divine Healing Master key therapy. Everyone has their own keys, and I can help show you the way to retrieve them and take back your personal power.
Helping you to:
Look at life in a different light
Find your true potential, and be true to your self
Embrace your own feelings, and those of others
Can this form of key therapy help you?
Do you want a more authentic and loving relationship?
Are you searching for happiness – wanting to find a better you?
Is your workload or career causing you to feel lost?
Do you struggle with your relationship with food?
Do you have an addictive issue?
Is stress ruining your life?
Are childhood anxieties still effecting you?
Are you struggling to come to terms with grief?
Is exhaustion stopping you from moving forward in your life?
Are you suffering or in constant pain?
Are there any other emotional conditions or illnesses affecting your life?
If so, take that first step and choose to start your life anew, learn how to tap into your better reserves and be the best person you can be, using this unique approach to bring about profound change and healing.
Together we will plan to gain crystal clarity of the exact issue that is blocking you; not always what you initially think
I will present you with the tools and techniques that you can take away with you to explore, achieve and support the process
Then form powerful strategies for a new positive attitude
Accept and understand your issues, before transforming your outlook and bringing more clarity to the bigger picture of your life as a whole
Final evaluation of all that you've achieved and the choices you've made, followed by feedback, resulting in your new found peace
So in a nut shell you'll learn to:
Stop and recognise the issue
Acknowledge the effect
Feel the emotion
Expand outside the box
…be SAFE. Bringing you to peace, joy and fulfilment
Divine Healing Master Key therapy pricing:
1 1/2 hour Key therapy session @ £100.00
BOOK A SESSION
Book a session with Wendy or request further information.
If you enjoy Divine Healing Master Key therapy why not enrich and enhance your journey by joining me for 'The Wendy Way'.  With 'The Wendy Way' you will be encouraged to step out of the normal bounds of your life and to begin seeing yourself differently. Using Reiki, Avesa Energy Balancing, card readings and key therapy for energy work, along with further spiritual and emotional investigation.  Working on all these levels can give some dynamic results.