Phenomenal 'Five Key Programme' ONLINE Course
Accredited by The Federation of Holisitic Therapists
This innovative and fresh self development online course is designed to challenge your perceptions of how you live your life. Encouraging you to wake up to a happier, more fun-filled reality. Offering you the opportunity and potential to change and to find a new, uplifted and balanced you.
"An inspirational, thought-provoking and life changing series of lessons designed specifically to challenge the 'normal' view of our lives and how we conduct them."
These lessons will give you the tools and understanding to help you make positive changes to your life, relationships, health and knowledge of yourself.
To sum up, the Key Programme Online course will open your awareness to new and different ways of thinking about you….How to move through your life with less effort, drama/chaos, by bringing in more fun and harmony.
Each lesson is a "stand alone" subject, however maximum benefit is obtained when all five are completed. Each one looks at different areas of the self and is an opportunity to deepen your self-awareness and grow with amazing results.
Best Value! Buy the complete course for £429 and save money.
If you prefer, you can buy each lesson individually.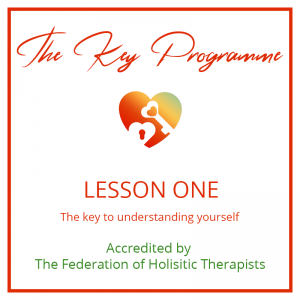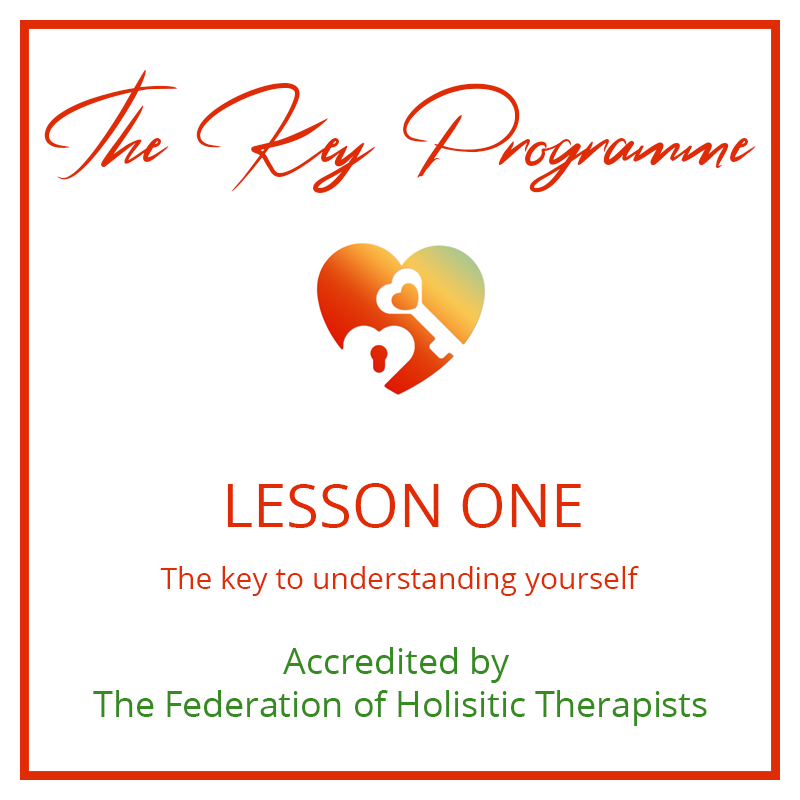 Lesson 1: The key to understanding yourself
In this first lesson, you will explore how we can stop reacting to life and start responding to it instead. As you learn to recognise and work with these reactions, thoughts and feelings, you will gain new techniques to choose a different way forward, using a new perspective. This frees us from 'always doing what we've always done' and you will be amazed at how your life will start to change!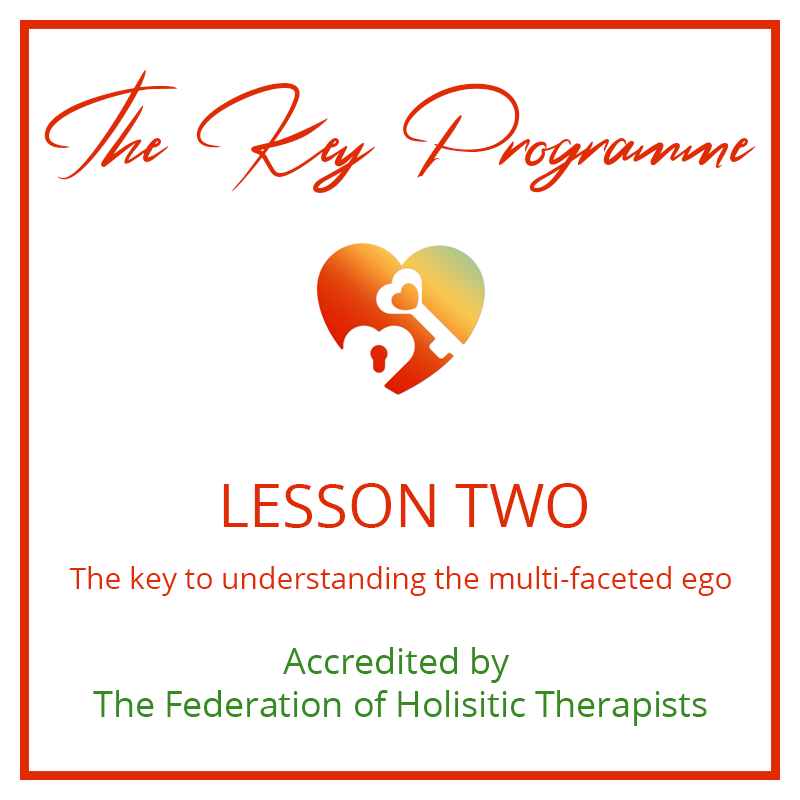 The key to understanding the multi-faceted ego
Here, you will start to recognise exactly what the ego is, how it communicates, the stories it brings into our lives. You will discover ways  to work with it with love, rather than fear.  As you discover how the ego operates, and how to notice the distortions it brings, you can introduce choice and awareness into your lives.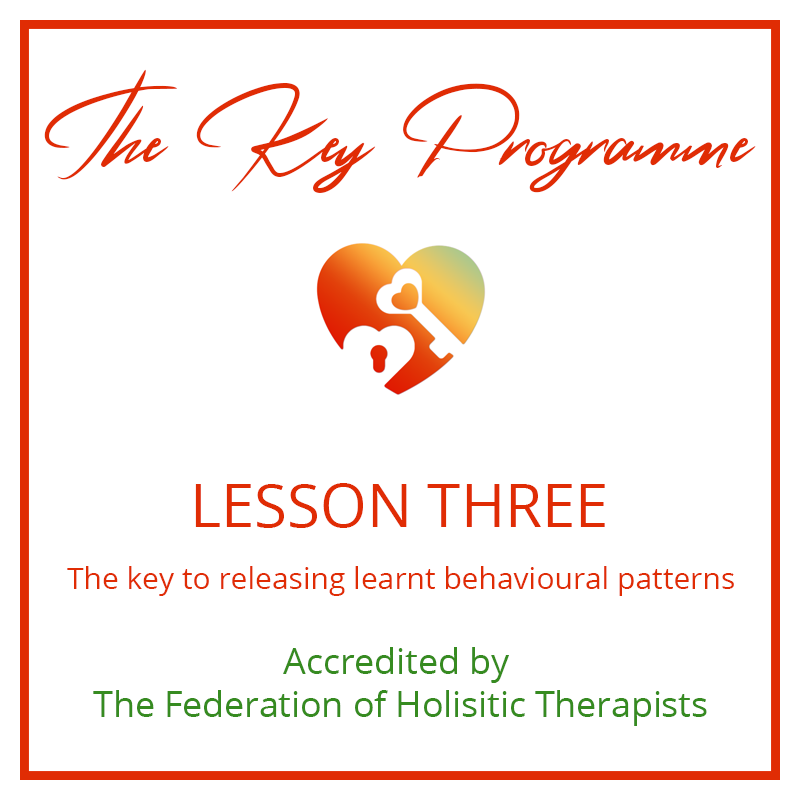 The key to releasing learnt behavioural patterns
This day is one of focus on how we all make judgements & projections, use mirrors, react to triggers and work from the subconscious mind.  This keeps us stuck in patterns of behaviour, set up by the ego, which are unhelpful and can be downright destructive. Recognising these gives us the freedom to change.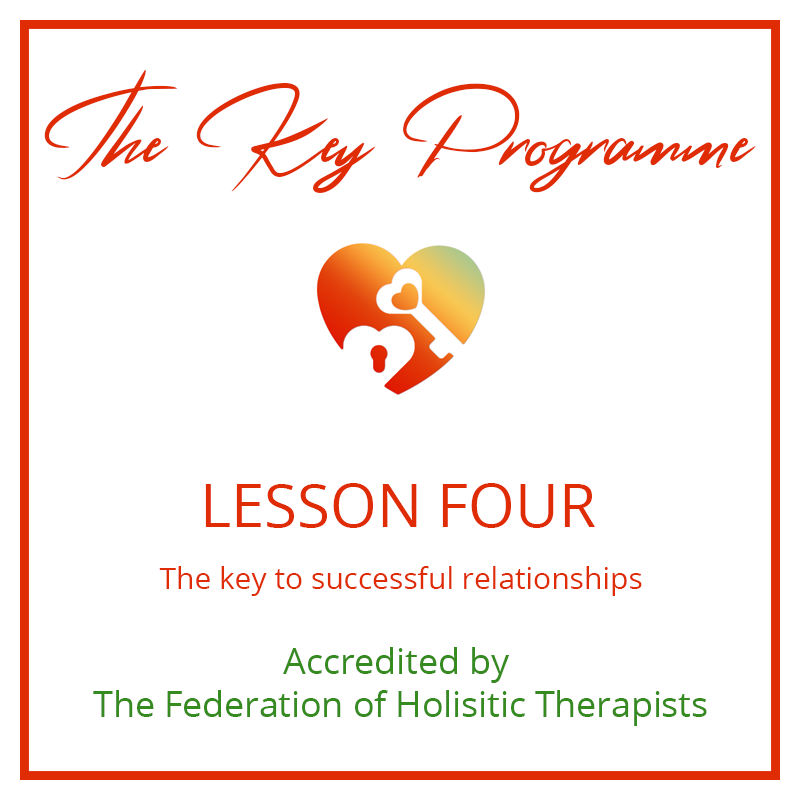 The key to successful relationships
A truly inspirational and potentially life-changing day as you start to understand your part in all your relationships. You will learn how to stand back, listen, watch, communicate and truly connect. The results are magic!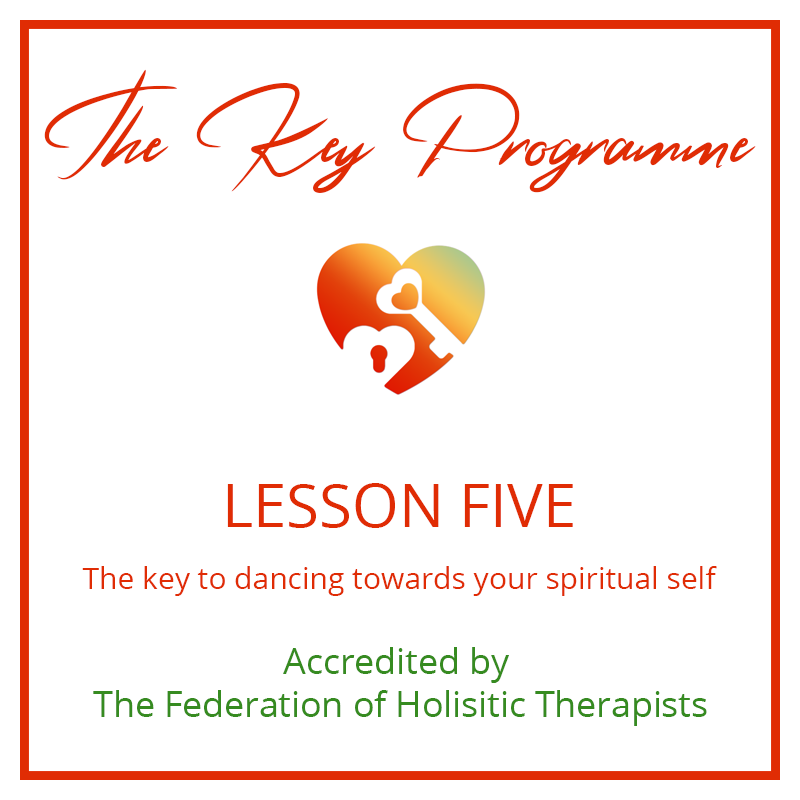 The key to dancing towards your spiritual self
We will explore together the quantum view of life and you will discover an explanation of how living with spirit can bring joy and wisdom. You will learn about the soul, spirit, essence and review the ego, all in connection with life's bigger picture.  We consider the quantum view of life and all the possibilities that arise from this understanding.