Lesson 4 of the phenomenal 'Five Key Workshop' ONLINE Course
Accredited by The Federation of Holisitic Therapists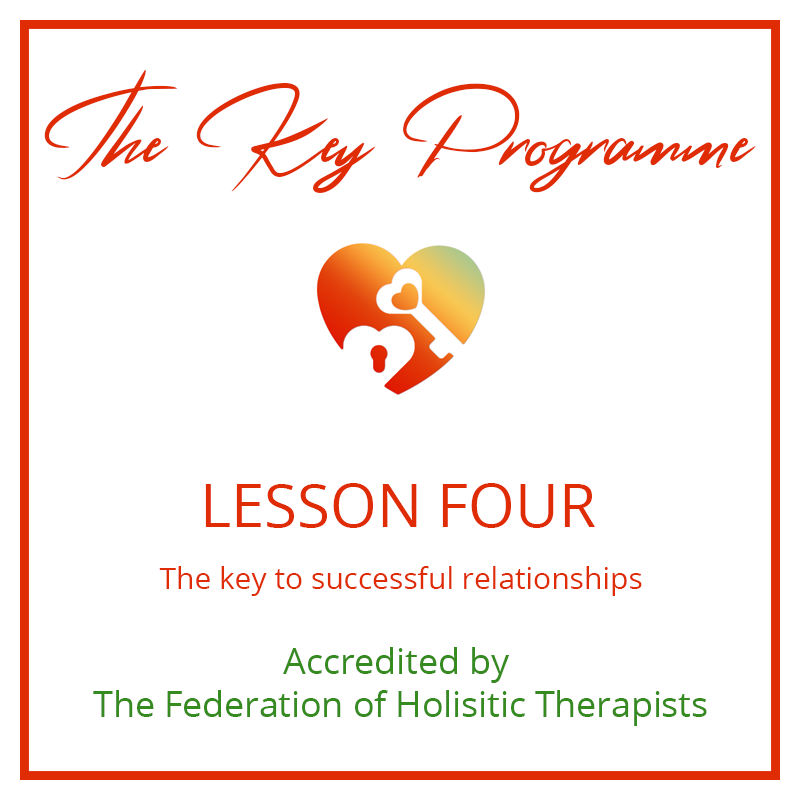 "An inspirational, thought-provoking and life changing series of workshops designed specifically to challenge the 'normal' view of our lives and how we conduct them."
We consider life from the quantum viewpoint which offers unlimited potential for change and new realities.These courses will give you the tools and understanding to help you make positive changes to your life, relationships, health and knowledge of yourself. This knowledge and understanding helps you to create a more fulfilled, and fun-filled, life for yourself.
This lesson is a "stand alone" subject, however maximum benefit is obtained when all five are completed. Each one looks at different areas of the self and is an opportunity to deepen your self-awareness and grow with amazing results.
You get meditations and songs to accompany the lesson and personal feedback from Wendy.  Once you have completed the lesson and submitted your exercises, you will receive a certificate of completion. 
Lesson 4: The key to successful relationships
A truly inspirational and potentially life-changing lesson as you start to understand your part in all your relationships. You will learn how to stand back, listen, watch, communicate and truly connect. The results are magic!
Best Value! Buy the complete course and save money.